My boyfriend lives in Brussels and if you've ever been to Brussels or read the relatively meagre guides to the city, you'll know that aside from the incredible food scene, there's not much to do and after a weekend the itch to branch outside the city definitely sets in. And branch I definitely do – to Paris, a city where I can eat, drink, and play to my heart's content. Which is what I did last week. Seeing as I was only there for a quick moment with lots of playdates that I forgot to document in between, I'll give you a quick and easy list of places we ate, drank and saw. Quite a few of these are annual repeats so everything comes with a big fat seal of approval from me.
STAY
For a bougie, cosy Franglais experience, book Hotel Providence (make sure you are VERY close to your roommate if you're staying in the standard room or below). The larger rooms are spacious and stunning, with a Parisian terrace and the works. The smaller rooms are beautifully decorated with stunning Madeleine Castaing fabrics, so it's mega lush but the bathroom and room are essentially the same room. We made this mistake and quickly upgraded. Beds in all rooms are top notch and the restaurant/bar downstairs makes you want to hang around and pretend to people watch over plates of charcuterie, cheese and glasses of wine (or in my case, delicious delicious non-alcoholic ginger beer on ice).
Our favourite hotel, and the one we try to stay in if we remember to book in advance is Les Bains. Read my review of it here. It's an old communal bathhouse turned club that's seen the likes of Andy Warhol to Naomi Campbell to Kate Moss and Johnny Depp turned hotel. Sheets are a dream, the bathroom is heaven and the bar is to die for. It's tough to leave this place. Everything is made to draw you back into its deliciously appointed den. But leave you will, because it's perfectly situated between the Marais, bustling Saint Denis, and a good brisk half hour walk away from sights like the Notre Dame and Shakespeare and Company.
EAT
Oh god, where do I start? My boyfriend and I always laugh about the fact that the first thing we do when we go to Paris is figure out which days we can go for our favourite Japanese and Chinese joints for udon and, equal favourite, Sichuan noodles. It's not because I'm Chinese and have a hankering for Asian foods (although frankly, soup noodles are really hard to beat – David Chang should probably do an Ugly Delicious episode on this) it's because these two places are just so damn good.
Sanukiya is perfect after a stroll by the Tuileries or shopping down Rue St Honore (though frankly, that's not where I like to shop, just too many people). The queues are insane and you kind of have to go just after the mad school rush next door so like a late lunch or a very early dinner. Otherwise prepare to queue. Once we queued for 45 minutes and even at last order, there was a line of probably 40 people that they had to apologise to and shoo away. This place is INTENSE. It's run by Japanese expats who do things the very precise Japanese way. I'd say even more so because don't habits either get distilled or watered down when they're away from their home environments? This one got mega distilled. All sorts of people come here from kids in Paris to v wealthy women in full Chanel. Good Japanese noodles know no boundaries, ya know.
Troi foix plus de piment is the Sichuanese noodle place, run by Sichaunese peeps. I always get the soup noodles. Pro tip: They open Tuesday to Saturday evenings at 7 and Sundays 6:45. I have this memorised because we go to queue up like 20 minutes before they open and there are always at least ten people ahead of us already. The space is small and the food is insanely good. Once there, opt for sugary drinks. I don't think they have milky options. Don't go for coconut water because that makes the spice worse. They offer heat levels from 1 to 5. I'm pretty big on my heat and I opt for 3. My boyfriend is a solid 2 and wants to die when he tries 3. Don't overdo it because it can probably kill you. But in a delicious way. Always in a delicious way. I'd share the soup dumplings and pass on the appetiser shui jiao. But actually foreigners might prefer the saucier shui jiao. Dunno, just try it out. They're all amazing.
My boyfriend is 100% anti-Gwyneth Paltrow and had I told him that it was a GP rec the first time I brought him to Glou, he would have turned around and marched straight out the door. As it transpired, I had the good sense to omit this detail and have since had many amazing times savouring what is probably the best rendering of contemporary French cooking we have found in Paris. Wines are always good. The cheese options are impeccable. One time there was a St Marcelin doused in olive oil infused with rosemary – unbelievable, so yummy. This time was a perfectly executed burrata. So. Damn. Good. There's razor clam and octopus. Usually when we go to Glou, we've had our fair share of entrecote and lambs so we stick to seafood but I distinctly remember having incredible meats in the past as well. Prices aren't steep and the best seat in the house is upstairs by the window if you're a party of 2. You're welcome. Oh, and I do this occasionally very obnoxious thing of like, running to a shop after we've placed our orders to browse while my boyfriend sits there with a book. He's a saint, I know.
Cafe Marly is kind of a tourist trap and also kind of obnoxious but I MUST GO EVERY TIME I am in Paris because their salmon tartar is crack. It's a melange of fresh, fatty raw fish, its glisten enhanced with sesame oil and a citrus-y spritz. There are herbs in rice for you to mix all that goodness up in. I want to fly back now just thinking about it. I do not know how the rest of the food tastes. Could be crap for all I know but I sit outside on the balcony overlooking tourists going into the Louvre and make the best of this very overpriced yet addictive dish. And if you want more value, I guess you can do it for the 'gram. I generally do not do this because the waitresses are in sky high heels, all black, generally imposing so you don't want to be 'that person'.
I got too drunk to take a picture of my food at Marie Celeste, which is unfortunate because aside from remembering that it was all very very good - especially the oysters (they're known for this), the octopus and the braised beef cheek that my boyfriend was really into, we have no evidence of what we ate nor if what we recall is at all accurate. The cocktails are fantastic. You'll see that the one picture I have is of my first delicious rum (dark rum only) based beverage and the rest was kind of a blur. Oh also, the only lost ship reference there is here is the copious alcohol selection should you wish to drink like a sailor (ahoy hehe) and many huitres of the sea.
My hands are getting a bit tired because I talk a lot and therefore type a lot so here's a quicker list of places we also frequent: Le Relais de L'Entrecote, Candelaria (tacosssss and behind the taqueria is an AWESOME-OUS bar, not bigly, quite smally, but very deliciously), Les Enfants Rouges (the market for different stalls and the restaurant of the same name, a bit more upmarket – 4 courses and the like but both are so delish).
I will not mention all the stuff that seems tantalising on Chef's Table because well, duh, they're on Chef's Table, nor the obvious or fancy places because you all know them and unless you're super game to splash cash going to them again and again, I'm recommending places I like to visit all the damn time and unlike trois foix plus I am not willing to spend money I can otherwise buy a new pair of shoes with, on three dinners at Pierre Gagnaire (although guys, I really quite love him contrary to what a couple people I know say about his over wrought food etc.) But now we're on the subject, Alain Ducasse at the Plaza Athenee is pretty great. For fancy dessert go to Cedric Grolet.
Oh, but Frenchie Wine Bar is a great alternative if you, like me, are really incapable of booking anything in advance of the day you go. Only go to Angelina at the main store for her white choc hot choc. If you love butter like me this is HEAVEN. You must go in and sit down for it though so a bit of a faff unless you're super keen, which I can be sometimes. And for brasseries who can miss out Bistrot Paul Bert (so I did a bit of research back in the day on who Paul Bert was and I think he was a raging racist which put me off going a bit but if you're unaffected, the four course meal is great, but I mean, maybe you should be at least a bit affected because racism is pretty shitty in this day and age) and Chez Janou?
FROLIC
My frolics generally include shopping. I'm not the hugest fan of department stores even though to Parisians and if you've ever watched Mr Selfridge, Paris and England consider its advent as the great democratisation of consumption for the middle and lower classes. But no matter how gorgeous the escalators and ceilings, nor how gilded the moulding, the fact that I lose sense of time and day gives me a sense of claustrophobia that's only growing as I get older. Never mind huge queues and just general hordes. I say this but obvs there is an amazing selection at Le Bon Marche, which is my first choice, if forced to choose. Then Gallerie Lafayette. But the latter is a bit stressful. I generally avoid, avoid.
Anyway, some areas I like to go are St Sulpice (don't go on Sundays though, it's dead). Rue Madame is around there. You can pop into the cathedral in the square as well. It's a very active cathedral and it's quite humbling to see the city communing in such a beautiful space even on a random weekday.
The APC outlet is right beneath the Sacre Coeur so you can hit up TWO houses of worship in one fell swoop.
I also LOVE the Marais (DEFINITELY go on a Sunday - it was the old Jewish quarter and so didn't observe Sunday as a day of rest). If you're there on Sunday, the streets will be lined with buskers. This is my favourite thing about Paris. The city's people are so proud of their past, tunes from the golden jazz age whisks you right into your very own Midnight in Paris. There are cafes around every corner. Glou is there. All my favourite shops are there. I've got the bug so badly, it's sometimes difficult to think of Paris beyond my favourite arrondissement.
Go to Merci when you're there. Go for breakfast, have the eggs and soldiers. There's home wear, menswear and womenswear alongside the used books coffeeshop. Ladies with their significant others. Plop them in the coffee shop, amidst the furnishings or dishes, trays and goblets, or the menswear section and go crazy. Remember to bring your passport and ask for detax.
Then museums. I wrote up this list in bullet form before I started going on and on and it's as if all I do when in Paris is go to the museums when I'm in town. We've been to all of these more than once. Buy the double pass and go to the Orangerie in the morning. It's a manageable museum where the curvy walled Monets (aka waterlillies) are (haha art history majors, I am a savage and I like it). The basement is definitely worth a peek. There are Modiglianis alongside Cezannes and one of my favourite artists Andre Derain. Errybody's there.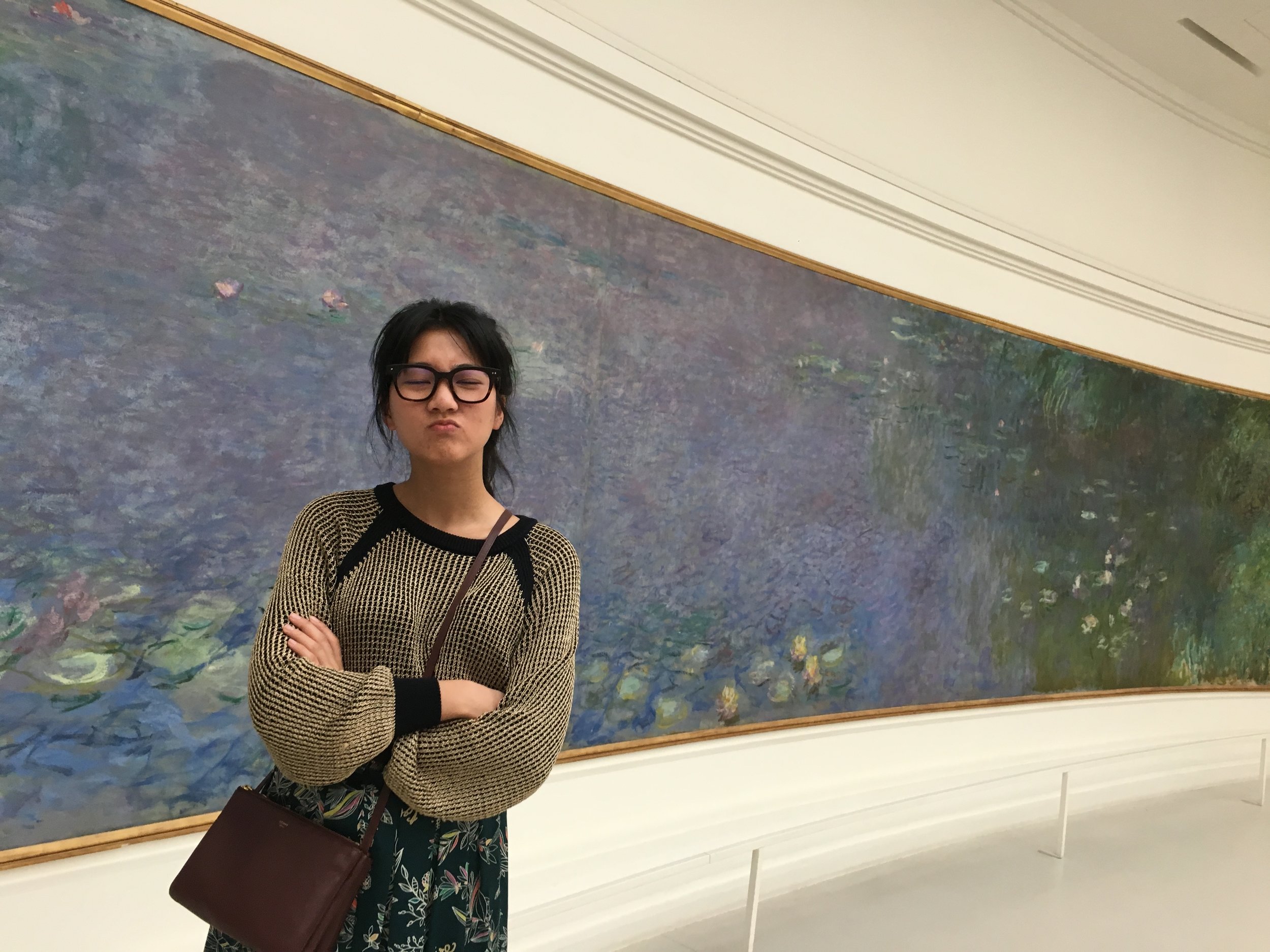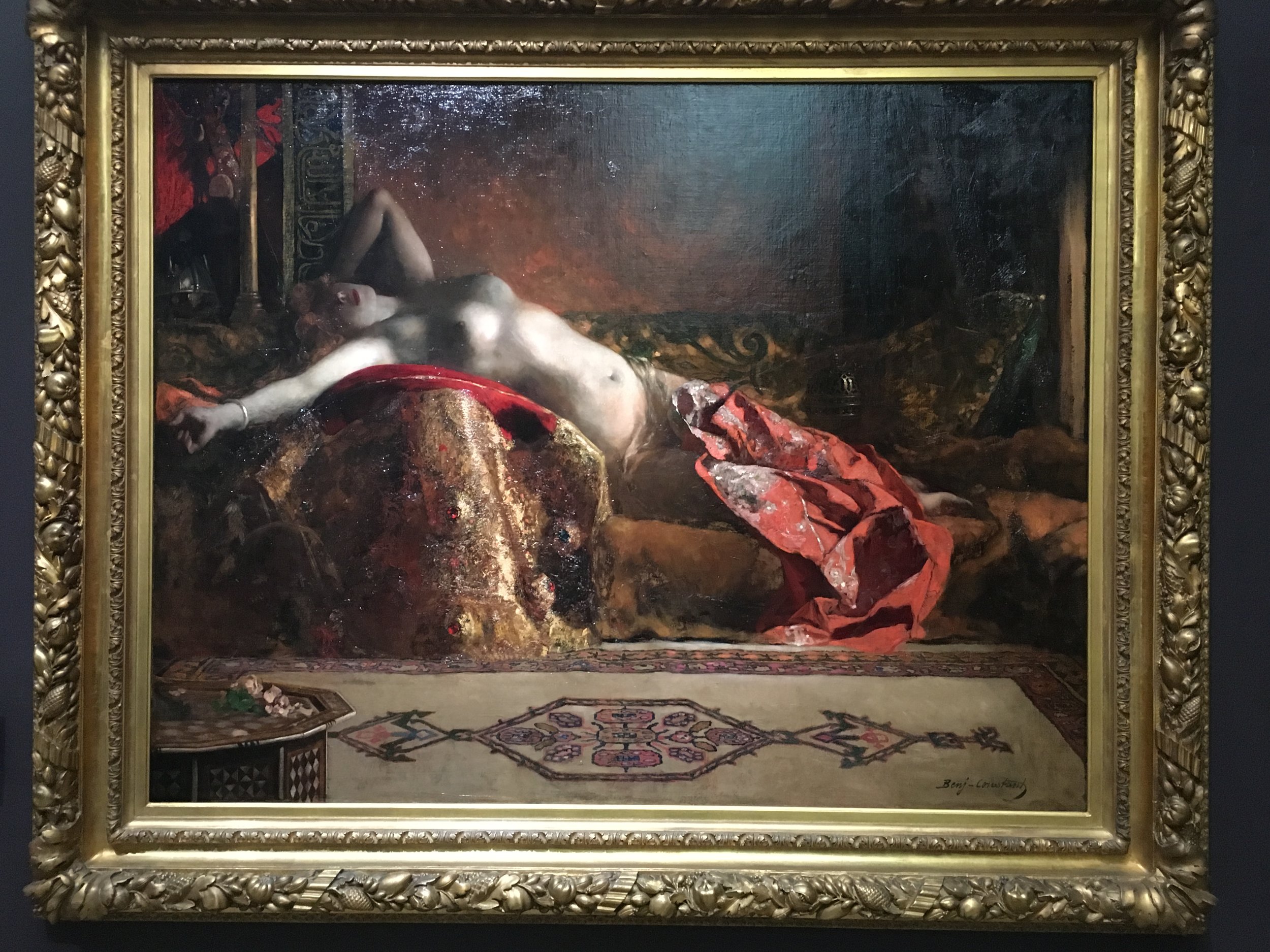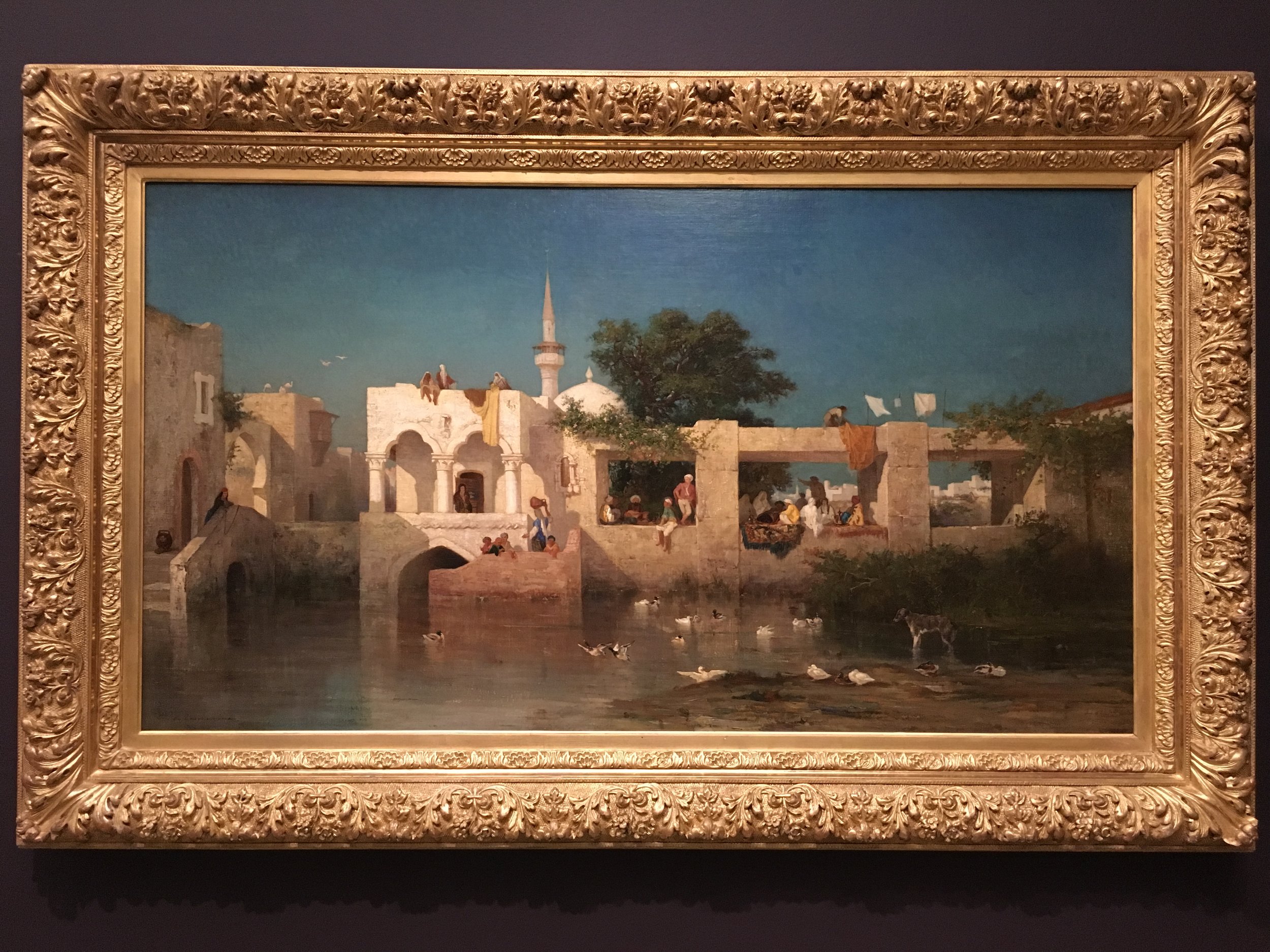 After this, take a stroll through the Tuileries and cross the bridge to the D'Orsay. It's huge but my favourite sections are the Van Gogh bit where everyone goes. I'm not as keen on the Impressionists but they're definitely worth the visit because the collection is supreme. There are these steps that you can take to the Impressionism floor which talks about the architecture of Paris which was actually one of the best bits of my most recent visit. I'd previously only taken either the lift or the escalator. Right at the bottom is the Oriental(ism?) section. It's a section of these beautiful paintings of Persia. I know nothing about art really but those are masterpieces. Buy tickets in advance. Most of the time, the queue to the D'Orsay is MENTAL. And trust me – do coat check.
As you may or may not see, it's taking forever to talk about each museum. So leave enough time in your day to walk through them, they're all massive.
Actually while you're on that side of the river, walk over to the Notre Dame and Shakespeare and Co. The latter is the first English language bookstore in Paris. The interiors are lovely. Remember to go upstairs to check out all the little nooks and crannies. Rare book store next to it, part of the same group is brilliant. Rare books and Shakespeare make my inner nerd so very, very happy.
The Louvre. What to say about this place that everyone goes to. Oh, when you get tired, def go to the Angelina cafe inside. It's stunning and trust me, you'll need it. If, like me, you're not so into statues, ask for the entrance to the great master paintings (that is probs not a term but I'm sleepy now so that's what we're calling it). It's where the Mona Lisa is. Go there and don't faff around. Once we went all through Egypt and the basement etc and by the time we got to the paintings we were 300% knackered.
Also go to the Rodin Museum obvs. Seeing the Thinker and the gate of hell is something you'll always remember. It was a while ago since I was there though, but go, everyone should ponder over a pensive bronze figurine at least once in their life.
There are two museums that I really want to go to but have not yet been. The Palais Galliera (FASHION squee!) and the Middle East Museum, which I'm told is stunning and might not be there for much longer. Something akin to the Elgin Marbles issue happening to just about every piece in there I'm told. It's kind of funny that we pay admission to look at stolen goods most of the time in wealthy Western nations. Whenever my boyfriend and I walk past things we like in museums we say, 'would imperialise'. Getting into the spirit of things and what not.
This time, I took Conor with me to Crazy Horse because I had tickets and well, why not? I totally went in after I had interviewed the creative director thinking that when she said oh we use light as paint on their bodies to mean that perhaps contrary to popular opinion there would be no boobs and such. And well, I was wrong. It was a nice evening of a great many breasts all lined in a row but I have to say the execution was beautiful. And Conor? I think Conor had a great time.
Now hopefully, it's your turn to book your ticket and have a good time in the City of Lights too.
Oh there are Sunday markets and vintage stores too but I'm too tired to type now!!